Minmatar Hazard Control SKINs Now Available In The New Eden Store!
by CCP Falcon11:45am on Tuesday 6th June 2017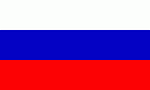 We're happy to announce that the latest addition to the New Eden Store has arrived - Hazard Control SKINs for a selection of Minmatar hulls!
This design is now available for the following hulls:
Rifter – 250 PLEX
Sabre – 250 PLEX
Hurricane – 250 PLEX
Typhoon – 390 PLEX
Naglfar – 695 PLEX
Nidhoggur – 695 PLEX
Hel – 695 PLEX
Head over to the New Eden Store and grab your favorite one!
Purchasing SKINs is easy:
Log into EVE Online
Have sufficient PLEX
Go to the New Eden Store (press ALT+4 or use the Neocom to access the store)
Purchase the SKIN(s)
The SKINs are then available in your redeeming system